How Should I Moisturize My Virgin Hair Extensions?
Moisturizing your newly bought virgin hair extensions can sometimes cause unnecessary stress and fear. Don't worry….. There are some really simple steps that you can take to ensure that your virgin hair extensions are well maintained and taken care of so that you can look your best and keep your hair healthy and beautiful.
To keep your virgin hair soft, healthy and lasting long, one of the most important steps is to moisturize your hair properly. Here are some of the steps that I recommend when moisturizing and caring for your hair.

Wash & Condition
First, start by using a deep moisturizing shampoo and conditioner that will help to restore and renew your hair while also cleansing it. Be sure to get a deep condition and then utilize a leave in conditioner after washing. I recommend using a light, leave in conditioner such as Carol's Daughter, Black Vanilla (Moisturizing) Leave-in Conditioner
or another brand that doesn't have a lot of buildup which will leave hair damaging residue behind. Spray the leave in conditioner on your hair and allow it to air dry. If you are in a rush, you can gently blot dry hair extensions with a soft towel.
After it dries, you can style it if you wish and wear it out during the day. If you want to be sure to keep the natural wave pattern of your virgin hair extensions, you can braid your hair in one or two braids when you go to sleep. Be sure to tie your hair in a quality satin scarf which should be readily available at your local beauty supply store.
"

Be sure to wash your extensions at least once a week and deep condition it so that you retain the moisture that will help keep your hair more healthy & shiny."
Moisturize
In the morning, make sure you apply a moisturizing anti breakage product, such as Jane Carter Solution All Natural Nourish and Shine
or Organix Nourishing Anti Breakage Serum
. Both of these products will do an excellent job of moisturizing your natural "leave out" hair as well.
Step One: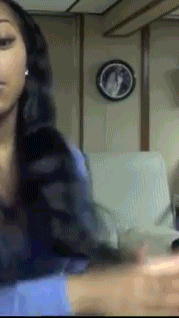 To apply your conditioner, squirt the product in your hands and rub your hands together. Be sure to apply these moisturizers with your hands (fingers spread apart). The fingers are very sensitive and less harsh than a brush. you will be able to feel for tangles and also work the moisturizer into your hair evenly without causing damage.  Work your fingers downward, from the top toward the ends in a rhythmic motion. This will give your hair body and fullness as well as a natural healthy, but not oily, shine.
Step Two: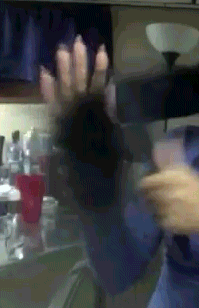 Lightly brush through your hair with a paddle brush. Start at the ends and working slowly back up to the root in order  to avoid breakage from any possible tangles. Brush gently and evenly until you have completely worked all the way up to the top.  (Brushing your virgin hair extensions too much can ruin the natural curl pattern.)
You can then curl, straighten and style your hair anyway you like. If you use heat when styling your hair be sure to use heat protector with aloe and vitamin e
because heat styling your virgin hair extensions will damage the protective cuticle layer of your hair and cause split ends and dry hair.
Voila! Your beautiful virgin hair extensions are now moisturized and protected.